Summer trends are alive and well.
The readiness of summer is one that none of us can deny. Even more steadily, summer trends are on the move. Suddenly, the layers and layers of fleece jackets peel away as the sun introduces itself yet again. Our winter time blues are put in the spotlight as the season begins to awake. The liveliness and outdoor adventures of the hot months is what we adore, but occasionally we all need a little boost to get rolling. But wait—not to worry! Jinja is here. Whether the arrival of the new season has slapped you in the face or you're girl-scout ready, there are certainly some must-haves for your jewelry box this summer!

Wrapped in intricate sterling silver with a fun swirl design, this pendant nearly speaks for itself. The piece features shaped coral that has been gathered off the shores of Java, Indonesia. The coral is then manipulated and polished to form a charming pattern while also continuing to stay true to its beachy nature. In other words, this pendant is a direct reflection of the place we would all rather be: the beach. Find the pendant here.
The turquoise takeover. As the summer trends begin to settle in, every fashionista in a 50-mile radius will undoubtedly admit to the power of turquoise. Its bright, but soft hues are perfect for adding a spark of vibrancy to any outfit. From white to yellow, brown to pastels, this color is one that does not harvest disappointment. Of course, Jinja is raving over it just as much. Trust me, we don't hold back. The Jinja Team has incorporated turquoise in one of our best-seller, stainless-steel twist bracelets. Perfect for summer-time shenanigans, the twist bracelet is nearly invincible as its fluid design leaves tons of room for play and movement. The bracelet is a one-size-fit-all that can be worn in any way that creativity strikes. Find the bracelet here.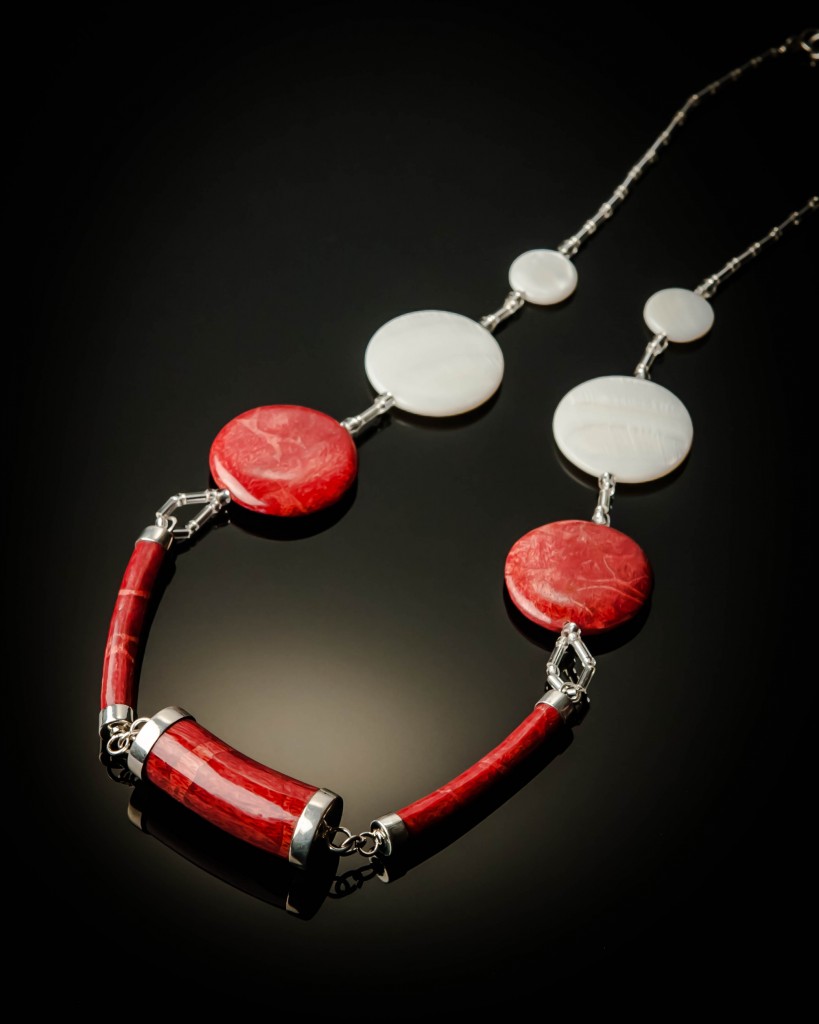 Many associate red with fall and Christmas celebrations. However, we are all about testing the boundaries of fashion by being fierce in color. The added white beads open an entire new side to the dark stereotype behind the use of red. This necklace can be worn with grace as an accessory that brightens the style of any outfit.  Find the necklace here.
Tell us a about your take on these summer trends must-haves by liking our page on Facebook, and following us on Instagram, Twitter, and Pinterest!